Circuit Map Database - New tracks added
We have added over 27 new tracks to our track map database and updated 3 existing track layouts.
To update to the latest track map database, you will need to download two files. 
1) For your product (Performance Box Touch, VBOX Touch, VBOX LapTimer, VBOX Video HD2 or Video VBOX) and

2) For your software (Installer for Circuit Tools, Video VBOX Setup or VBOX Video Setup).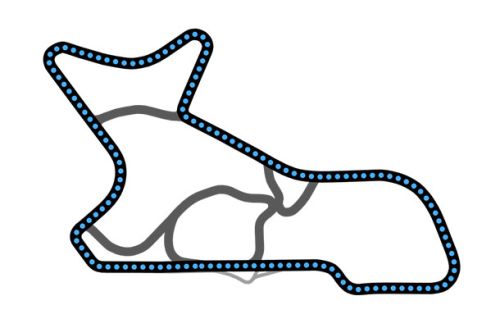 Argentina:
Autodromo Rosendo Hernandez
Autodromo Rosamonte
Autodromo de Conception del Urugauy
Autodromo de La Pampa
Autodromo Parana
Circuito San Juan Villicum
Autodromo de San Nicolas
Autodromo Viedma
Autodromo de Concordia
Austria: Wachauring
Brasil: Kartdromo Granja Viana
Finland
Kotkan Circuit
Vantaa Kart Circuit
France: Pau Ville
Germany: Nurburgring Sprintstrecke
Greece: Circuit of Megara
Israel: Arad Circuit
Italy: Adria Circuit
Peru: Autodromo La Chutana
Russia:ADM Myachkovo
UAE: Yas Marina Combo (updated)
USA:
Charleston Peak Full
Charleston Peak North
Charleston Peak Short
Charleston Peak South
Ozarks International Raceway
Hedge Hollow Outer
Miami GP
Daytona 24 (updated)
Eagles Canyon Raceway (updated)