VBOX Pit Lane Timer successfully used by K-PAX Racing in the Pirelli World Challenge, Austin
VBOX Pit Lane Timer
provides instant driver feedback, helping you to optimise your time in the pit box and to avoid pit stop penalties.
It proved its worth for K-PAX Racing during the Pirelli World Challenge, where it was used in their McLaren GT4 cars. VBOX Pit Lane Timer is being described positively in the race commentary and attributed to their near perfect pit lane time of 60.22 s. Unfortunately the announcers call it 'Logitech'!
Here's the replay of the 2017 Pirelli World Challenge SprintX Round 9 from Circuit of the Americas. Pay attention to the commentary at 6.12 and 36.50 seconds into the video.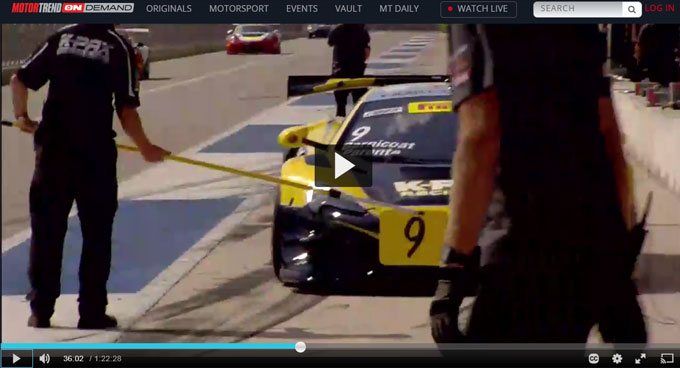 6:12 - 6:48
Reference to VBOX Pit Lane Timer
"It's huge to loose 67 seconds to your competition [in the pit lanes]. A lot of teams are using different ways of doing it now. I was talking to the K-PAX Team, they now have a Logitech system [VBOX Pit Lane Timer, not Logitech] that really tells them when to release from the pit box. It gives a green and red light as you're traversing down the pit lane towards pit out, where the driver needs to speed up a little bit to cover a bit of time or slow down, most importantly, as you don't wanna dip under that 60 second range."
35:46
K-PAX McLaren enters pit lane
36:50 - 37:00
Reference to VBOX Pit Lane Timer about the 60.22s stop (Steve Creamer: "WOW!")
"Tell you what, the 9 Team [K-PAX], we talked about the new Logitech system they're using [VBOX Pit Lane Timer, not Logitech] ... 60.2."

"WOW!"

"60.22, so only 22 hundreds of a second out of the margin. Nice work!"