Vehicle CAN Database Updated
We have made huge changes to the way we deal with CAN for use with VBOX video loggers.
Our whole CAN database has been cleaned up, with every vehicle now correctly listed alongside its available channels and connection information.
VBOX Video HD2: Thanks to the setup software's automatic update, the database has also been imported into the VBOX Video HD2 setup software, allowing for really simple channel selection when creating a scene.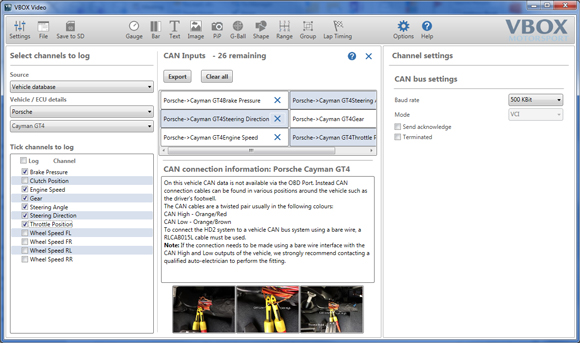 Now all you need to do is choose your vehicle, select which channels you want to log, and assign them to a scene element. We've included the connection info – wire colours and location for instance – and photographs where we have them.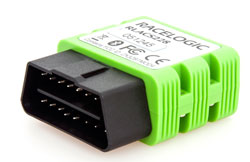 As well as selecting CAN channels for logging via a bare-wire or OBD cable connection, we have also introduced support for the Bluetooth OBD module which allows for a set selection of channels to be logged. This unit will work on vehicles with a standard OBDII diagnostic socket, but it isn't just 'listening' to the CAN bus: instead it is requesting information which is then converted for use in the HD2, and as such it isn't as fast as a bare-wire connection or one made with an OBD cable.