Video VBOX Lite now also compatible with AiM dashboards
If you're running an AiM dashboard or logger, you can now record the CAN data directly from it into a Video VBOX Lite. All the AiM CAN channels have been incorporated into the VBOX CAN database.
A physical connection between the dash/logger and your Video VBOX Lite is made possible with the new cable RLCAB145M, available to order now from our eStore. This cable will make it possible to connect directly to the AiM dashboard or the AiM Smartycam connection cable.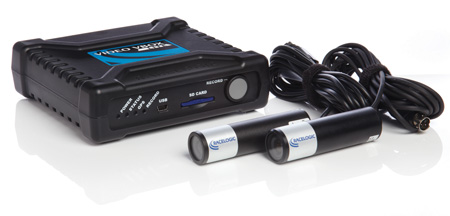 If you have a Video VBOX Lite with 1, 2, or 4 CAN channels we will supply an upgrade to 8 channels free of charge when you purchase this cable.
We have also created this scene for use on a VVB Lite which you can download here. Instructions on how to connect AiM devices to a Video VBOX Lite can be found here.