The VBOX Video HD2 comes with setup software that allows you to create dazzling scenes to really enhance your videos – but if you haven't got round to using it yet and would like a different look to the graphics in your videos, instant help is at hand.
The online scene wizard consists of six sets of dials, each differently styled and with the option to include vehicle signal data, a logo, g-ball, picture-in-picture, and lap timing.
We have incorporated our complete CAN database so you can select your make and model of vehicle, and the parameters you'd like to log – either via the Bluetooth OBD module or direct connection.
Simply choose which elements you'd like to make up your scene, whether you want to log signals from the car itself, and which style you prefer, and then click to generate. You can either download the scene directly or receive an email with the download link along with CAN connection instructions.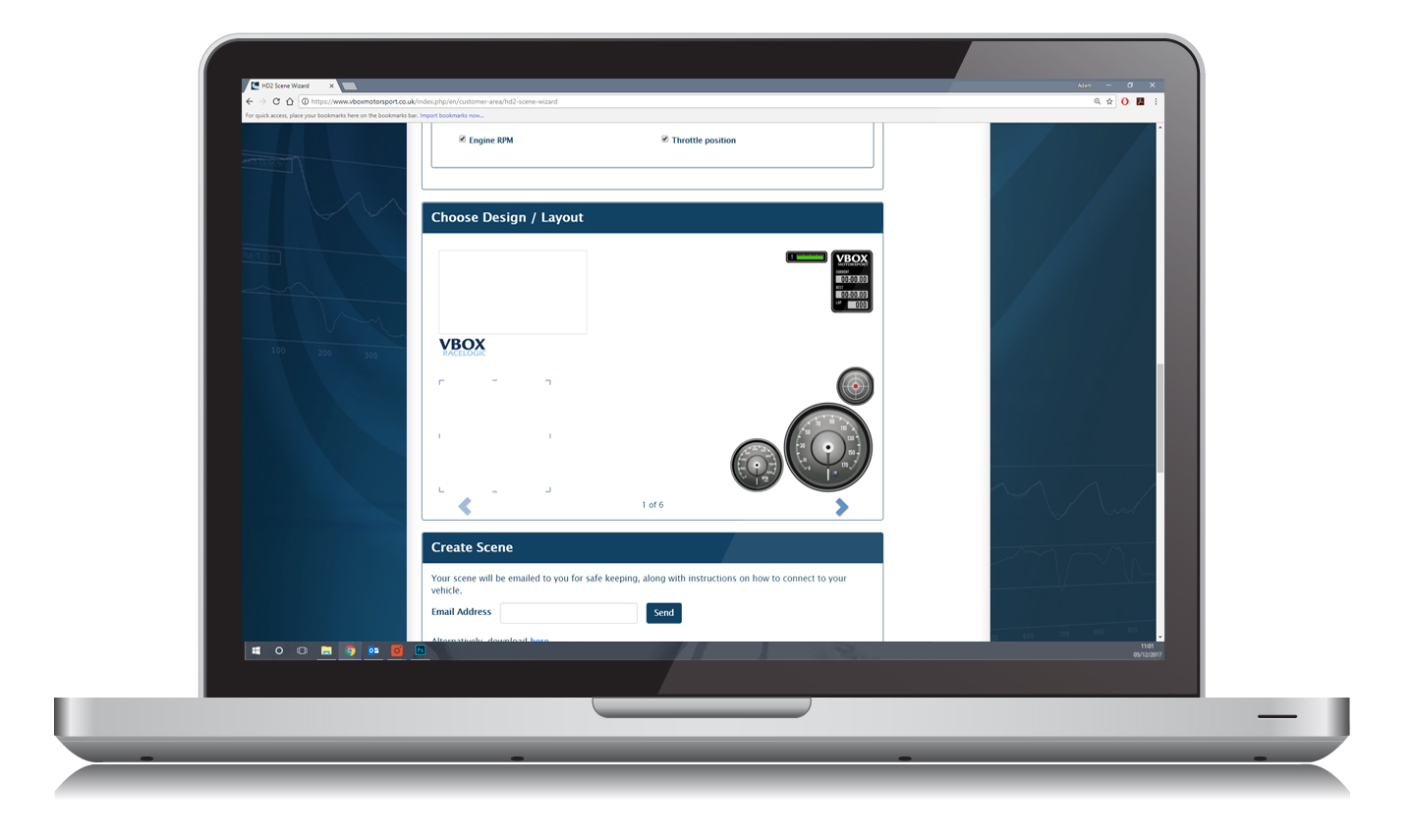 The launch version of the scene wizard contains a limited number of scene styles but we will increase them over the coming months. If there is one particular style that you would like, please contact us and we'll create one for you!
The wizard is a handy tool that allows you to create a good-looking scenes, but it has certain limitations and it's not quite as good as using the HD2 setup software. If you would like some training on the VBOX Motorsport software, why not register for one of our free courses?