New version of VBOX Video HD2 Setup software
This week we have released a new version of VBOX Video HD2 Setup software (1.4.b245) which include a lot of new features and various bug fixes.

Here's a list of what is new:
Support/Setup for the new CAN Gateway product
Ability to log 80 CAN channels
Undo/Redo feature during scene design setup (screenshot below)
Advanced logging (details below)
Raw CAN logging
Multiplexed CAN support (details below)
Element x,y location input (details below)
Undo/Redo Feature
These two buttons can be found at the bottom of the software window, allowing you to reverse a move.
Advanced logging
A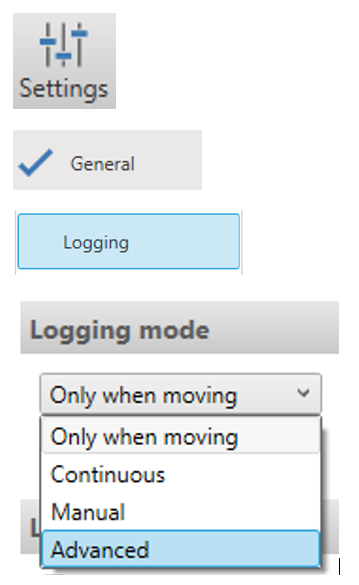 dvanced logging allows you to set the start and stop logging options based on external parameters like RPM or wheel speed. It can be accessed via the logging mode drop down menu, located in general data logging options.
For example, here's what to do if you wanted the logging to start once the wheel speed is greater than 15 kmh.
Click Settings in the top left hand corner of the screen, then click General and select Logging from the menu options. Set the logging mode to Advanced.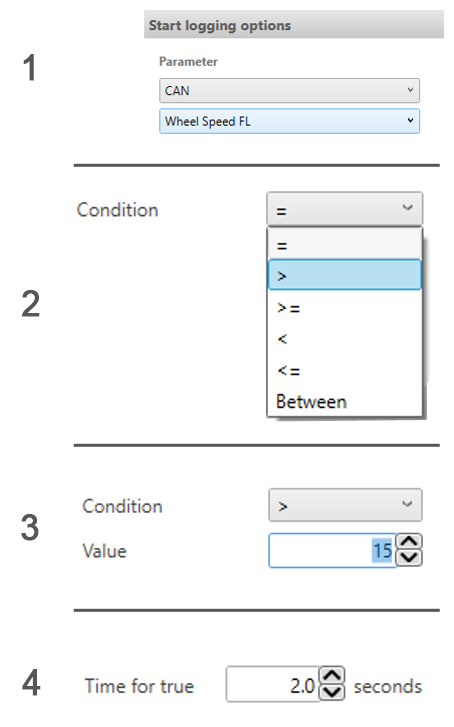 1) Select a parameter to control the logging - in this case: Vehicle Wheel Speed via CAN.
2) Select the condition to be "Greater than".
3) Select the value of the parameter which will trigger the logging. We are using a wheel speed channel in kmh, therefore entering a value of 15 equates to 15 kmh.
4) "Time for true" allows the user to define a time delay in seconds, after the start or stop logging criteria has been met.
For this example, if we enter 2.0, this would mean logging would begin after the wheel speed signal has been greater than 15 kmh for 2s.
Multiplexed CAN Support
The VBOX HD2 is now compatible with the multiplexed CAN format.
Multiplexing a CAN channel allows different messages to be transmitted in the same CAN channel, in the same location, depending on the multiplexor value. One message in the CAN channel is used as a multiplexor, usually the first byte, and the remaining payload is read depending on the multiplexor signal.
Element X,Y Location Input
You can now manually set an element's position in the scene instead of drag-and-dropping it using your mouse.