VBOX Video HD2 Setup Software is now compatible with macOS, allowing you to configure your HD2 before use and create your own graphic overlays using an Apple device.
For example, you can choose to insert pre-loaded gauges and dials, add your logo, adjust the location of all elements, and even design, upload and configure your own race scenes.
The first software release does not support Maths Channel or Performance Test configuration at the moment. These functions will be implemented at a later date. You will also require macOS version 10.11 or later to use it.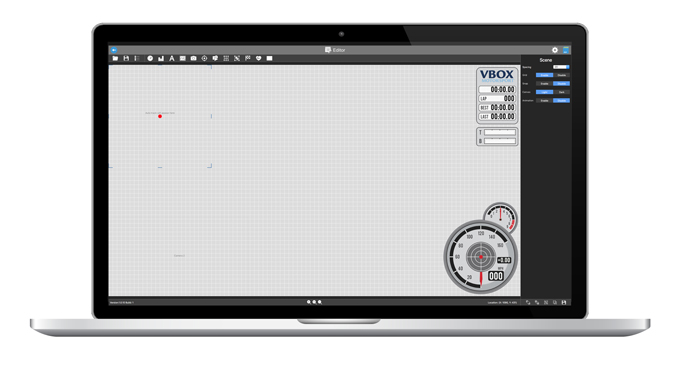 Features
Compatible with scene files (.VVHSN) created in Windows
Records data from 80 CAN channels
Record 11 OBD channels via a wireless OBD module
Full WYSIWYG editor
PNG, GIF, JPEG image import
Lap and split-time features – BEST, CURRENT, LAST
X and Y g-force, distance, time, height, vertical velocity (displayed in any format)