Features
In car camera system designed for open top race cars and any environment which exposes your vehicle to showers.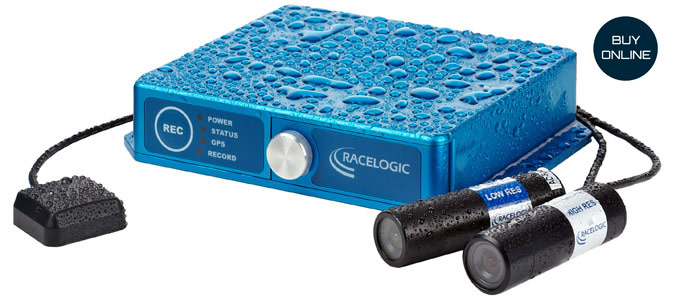 Housed in a water resistant casing, Video VBOX Waterproof incorporates a flange and mounting holes to allow you to bolt the data logger anywhere on the vehicle. The sturdy aluminium casing is ideal for motorsport applications and racing environments.
Accurate GPS logging at 10Hz
2 video camera inputs
580L and 420L bullet cameras with Hirose connectors
8 CAN channel inputs
Logs directly to SD Card / USB
Water resistant anodised aluminium casing

Predictive Lap Timing (when used with OLED display)
Customisable graphics
Stereo audio recording
Internal tank circuit for reliable recording
Powerful driving analysis software
Video VBOX Waterproof - Full technical specifications available to download as PDF.