Scale & Offset Calculator
Work out which scale and offset values to use with the Analogue Input Module.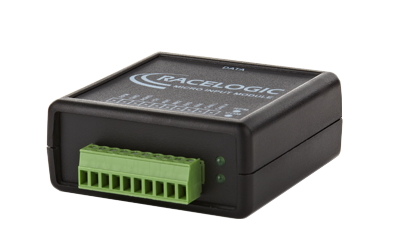 A helpful guide for installation and setup of the Micro Input Module can be found here:
Typical RPM scales
Typically an RPM signal from an ignition coil will need to be scaled to get an RPM in the form:
RPM = f x 60 x 2/cylinders
This is because input modules gives pulses per second which we need to convert into revolutions per minute.
e.g. 1 pulse per second = 60 pulses per minute x 2 (2 revolutions of crankshaft per combustion of spark plug) = 120 divided by the number of cylinders (4) = revs per minute (30).
So, for a four cylinder engine it would be 120 divided by 4 = 30.
Try the values in the table as starting points.
| Cylinders | Scale |
| --- | --- |
| 1 | 120 |
| 2 | 60 |
| 3 | 40 |
| 4 | 30 |
| 5 | 24 |
| 6 | 20 |
| 8 | 15 |
| 10 | 12 |
| 12 | 10 |