Ticking the VBOX
Autosport magazine this week has a supplement called Autosport Performance - check out the article "Ticking the VBOX" which features the writer Scott Mitchell learning how to driver faster at Croft.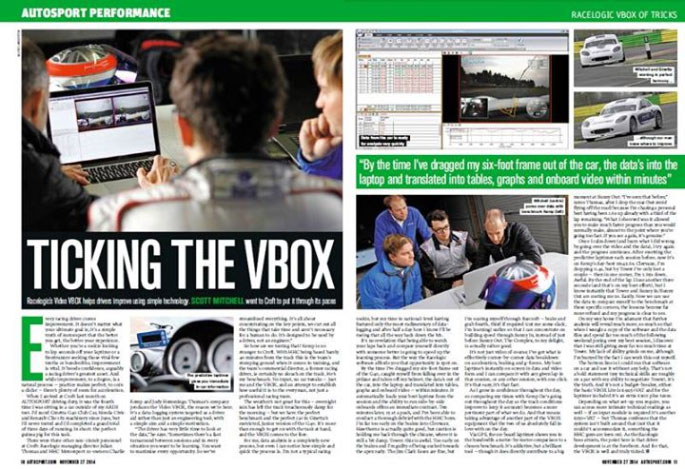 Ticking the VBOX - Racelogic's Video VBOX helps drivers improve using simple technology.
Autosport.com - November 27 2014, pages 10/11
"My best laptime's instantly on screen in data and video form and I can compare it with any given lap in that session, or any other session, with one click. It's that easy, it's that fast."