New VBOX Video HD2 Accessories

Tyre Temp Sensors
We are excited to soon be supplying tyre temperature sensors for use with the HD2. They'll be available at the end of this month and allow you to log tyre temps throughout track sessions, so that you can make setup adjustments accordingly. See an example video below.
There are two types of sensor: 120 and 60 degree fields of view. Quote RLACS272-120 or RLACS272-60 to your dealer for price and availability.
HD2 Second Car Kit
This was a popular product for the Video VBOX Lite so we thought we'd put together the same thing for the HD2. It comprises power cable, roll-cage mounts, antenna, microphone, and a pair of cameras - just swap the actual recording unit between cars. Available now from the eStore or your local distributor - product code is RLACS274.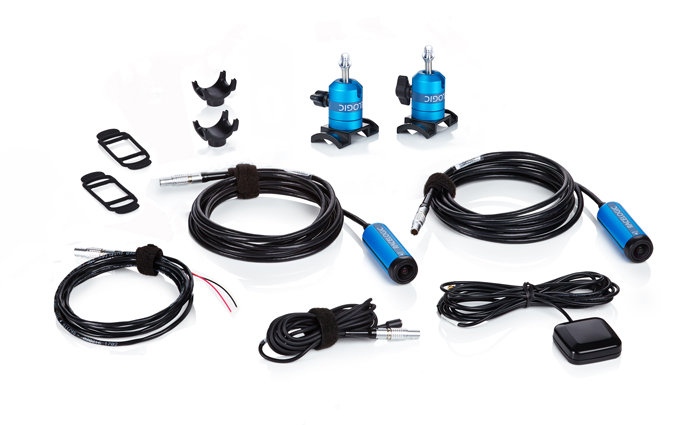 Mounting Options
These mounting brackets allow for fitment either to a roll bar, or a quick-release option installed onto your own metal or plastic sheet. In both cases there's protection on the inner surfaces to stop the HD2 from being scratched. Available now from the store - the quick release mount is RLACS258, the bar mount RLACS268.

Camera Extension Bar
If you're struggling to get the forward-facing camera in the right position to allow for a good view of the track, this extension bar should help.
It brings the camera down below the sun strip and gives you a much bigger view out through the windscreen - avoiding that "letterbox" look - and it will fit on any mount with a standard 1/4"in UNC thread.
Due in around the beginning of July - available to pre-order from your local distributor with product code RLACS273.