VBOX Video HD2 now with HDMI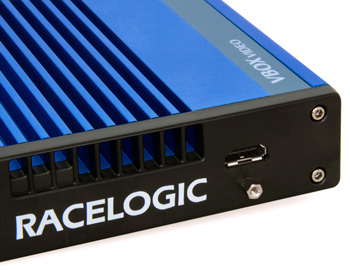 We are now offering VBOX Video HD2 with HDMI video output. This option allows users to stream real-time video (currently without audio) from the HD2 to an HDMI compatible monitor, recorder or streaming device.

VBOX HD2 HDMI can be used to give live coverage of motorsport events for TV or social media, provide race teams with the ability to give instant driver feedback, or act as a rear-view camera.

The new system (RLVBVDHD2-H) comes with an HDMI port and locking pin to make sure our custom cable has a secure connection.
VBOX HD2 HDMI will only run with the latest version of HD2 firmware (1.3.76 and higher) and setup software (1.4.259 and higher). More info on datasheet.