New versions of both firmware and software are now available for the Video VBOX range (Lite, Waterproof, and Pro). You can download the firmware here / software here.
New features include:
Digital Event Marking: by configuring the scene for Event Marking, a start/stop logging switch can now be used to insert an event marker. This is especially useful for those instructing on track, giving coaches the ability to instantly refer to moments during the session that need examination and analysis.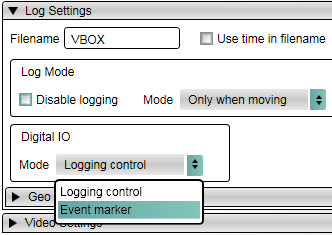 Multiple Needle Rotations: ideal for elements such as a steering wheel graphic that need to rotate fully more than once. By setting the number of rotations you can now replicate how the wheel actually performs.