Video in Race Series
How to enhance your race series with in-car video
The use of video by race series is becoming more common and increasingly necessary. With everything that is happening on a race day, you need to be sure that a video system is easy to use, quick to install, and above all that it can function reliably in the demanding conditions inside a race vehicle.
Having successfully worked with other race series and championship, we can help you realise the potential of in car race video and data.
VBOX Video HD2 is mandatory equipment in the German Porsche Supercup, and in various Carrera Cup championships around the world: UK, Asia, Brazil, and Italy.
Principally in use for the Clerk of Course to make decisions about racing incidents, their job is made significantly easier than it used to be thanks to Circuit Tools software, which automatically breaks the race down into individual laps. Finding incidents and comparing them from all the cars involved allows for a decision to be reached within a matter of minutes, and with much more information to hand than viewing footage from simple individual cameras.
But it isn't just the stewarding decisions that make the use of an HD2 so valuable. In the Carrera Cup GB, for instance, the amateur drivers are given a chance to review their video and data, with their coach, after qualifying; and the teams can use the system as they see fit in testing and practice. This allows them to bring rookie or inexperienced drivers up to speed – and therefore racing with a greater margin of safety – more effectively, and much sooner, than it has ever been possible.
Video can resolve disputes in racing
Crashes are costly. The number of incidents in one season can have a direct bearing on how many line up on the grid the following year. The use of video and data evidence dramatically reduces the number of incidents to begin with and gives clarification when resolving disputes.
Race series organizers around the world have increasingly been turning to 'black box' solutions to record video and data and support their own marshals, to understand exactly what's happening on the track during the race and avoid driver disputes.
An accurate understanding of a racing incident has often resulted in cases being resolved far sooner.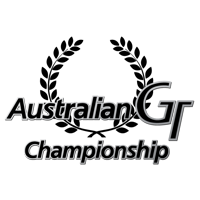 "Video VBOX has been a great addition to our race series, for two reasons. Disagreements and racing incidents have been evaluated and resolved far quicker than they used to be, and with much less drama. Secondly our sponsors, Vodka O, are very pleased with the additional exposure generated."
Closer racing with racing analysis
Every driver has access to the simple and popular Circuit Tools software, which helps show where time could be gained on the track. Slower drivers then have a far better chance of improving their times, ensuring closer racing as the season progresses.
Julian Thomas, MD of RACELOGIC, tried this himself by entering the Fun Cup series and cutting four seconds from his lap time, just by using VBOX video loggers. Closer racing means more entertainment, which in turn leads to increased exposure for you.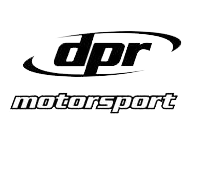 "As a team historically we have always relied heavily on data acquisition. We have found using the Video VBOX system together with our trackside media center has enabled us to improve our support package further. Providing fast and convenient access to all of the team data gives our drivers the ability to analyze and view that data away from the circuit and between race weekends which is key to improving performance."
Video graphic overlays can secure sponsorship
VBOX Video HD2's graphic overlay allows you to have logos embedded in the footage. This is an ideal place for sponsorship, and because of the customizable nature of the system, it's easily configured to suit different events and sponsors - as you can see in the Trans-Tasman Challenge video clip below.
More advantages
VBOX Video is used by race teams, race series, industry testers, and drivers all over the world, and enables you to capture all the action with high accuracy and captivating detail from up to four bullet cameras.
With its quick installation and automatic logging features, it is intuitive to use and records footage in HD quality. User configurable graphics will overlay data on the video in real time, along with any logos.
The synchronized data and video can be analyzed in RACELOGIC's Circuit Tools software, and the video can be uploaded straight to YouTube.
The system employs easily removable flash media, allowing for instant analysis should it be required. Please contact us for further details.