Chapter 5 - Long Corners
Why traditional cornering techniques aren't always fastest
---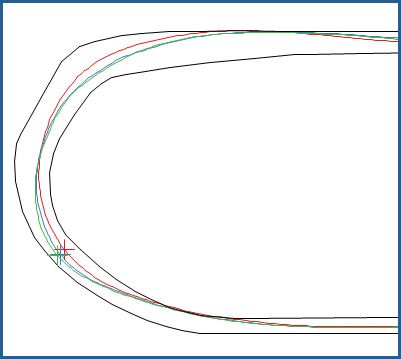 Professional Racing Driver and Coach, Nigel Greensall reveals his secrets on how he tackles long corners, showing how he gained half a second on 'Sunset Bend' at Sebring over other drivers using the traditional racing line
Sebring, Florida. If you're involved in USA motorsport, you've either been there or you want to go.
Built on an old WWII air base, the classic circuit is often recognized for its famous, high-speed turn 17, otherwise known as 'Sunset Bend'.
It's a long, bumpy, fast right hander that can make or break your speed down the finishing straight. Because it can fit up to three cars wide, drivers are often divided on the best way to take the corner to maximise the available space and handle the challenging surface.
As the fifth in our series of articles, racing driver and instructor Nigel Greensall gives us a controversial perspective on how to best tackle the 500m long turn 17.
He reveals his secrets on gear selection, driving line, surface awareness, and corner exit, and why they're essential in getting a fast lap. He also explains why cornering is not just about the entry and exit – and why what you do in the middle of a long corner can make a huge difference to your time.
The following video and data was taken at a Chin Motorsport test session, where Nigel compared his technique with two fast Sebring locals in a Mazda Miata track car.
Taking the fastest lap of each driver, each took a different approach at 17, with Nigel having the lowest entry speed by some margin. However, Nigel's time for the whole corner was still half a second faster.

Corner Entry: Video screenshots taken from the best lap of each driver.
Nigel Greensall is on the left, outlined in red. He's braking earlier to balance the car and maintain speed around the long bend.
Nigel Greensall - 1. Entry:
"The success of the corner depends on your preparation. The three screenshots are taken at the point the two other drivers start braking for turn 17.
As you can see, my speed is much lower than the other two drivers. In fact I started to brake 50m earlier. It is very tempting to brake late here, and you will often hear talk in the Sebring paddock of just how late some drivers like to brake for Sunset Bend.
However, I have found that this can compromise mid corner balance and speed, as I will demonstrate...
Speed trace for Turn 17: Nigel's lap is in red. He clearly brakes earlier than the other drivers, and his minimum speed is much higher through the bend, which helps him gain half a second.