LiveU Solo Video Streaming
Racelogic have teamed up with New Jersey based company LiveU to offer VBOX customers the ability to stream the live video using the excellent LiveU Solo video streaming system.
Professional-grade wireless video encoder
Livestream HD2 video to all popular platforms
Livestream race footage back to the pits
Consistent & high-quality live streaming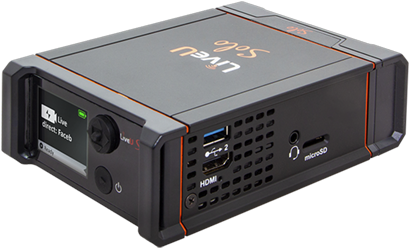 Features

Simple Integration
One-touch integration with Facebook Live, YouTube, Twitch and other popular platforms
Reliable Transport
LiveU Solo incorporates LRT™ (LiveU Reliable Transport), a unique transmission method which guarantees consistent and high-quality live streaming over the Internet.
Bonding
Connect two cellular modems with Wi-Fi and LAN and we will bond them together to create a single fat connection for all your needs.
Data Logging & Analysis
All video and data are logged to the VBOX Video HD2 and can be reviewed in Circuit Tools, our intuitive data analysis software.

Promote | Engage | Resolve
Event organisers and individual competitors can use live streaming to help promote their activities and engage with fans; a big win for sponsors.
Once you have used Live streaming, you will realise how useful live video is, this is especially true in endurance racing. The ability to re-wind the video whilst the race is progressing is invaluable and allows you to check on events which have just happened. This can be critical if you have been given a penalty for speeding in the pits, or other similar infringements, which can be double-checked simply by instantly rewinding the live stream.
LiveU Solo HDMI is a professional-grade wireless video encoder offering one-touch streaming to popular social media networks and online channels. This allows users to send the same video with graphical overlay generated in real-time by the VBOX Video HD2 to platforms such as YouTube, Facebook, Periscope and more, LIVE!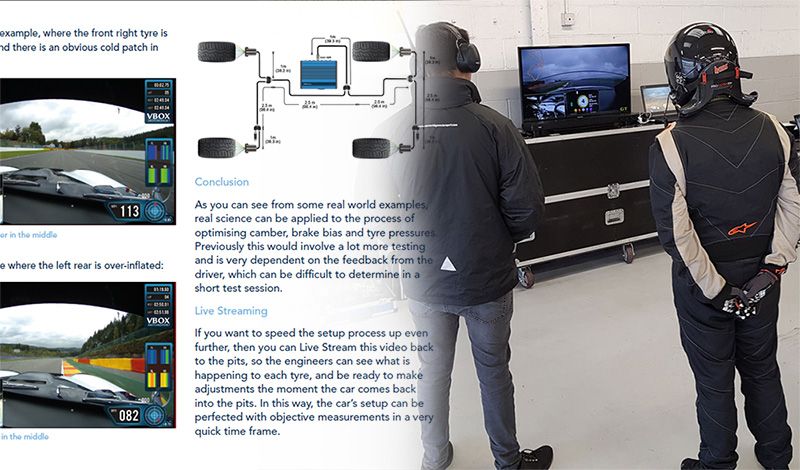 eBook Chapter
The benefits of live streaming and how it helps drivers and engineers to quickly understand how to maximise the contact patch of a tyre, are also covered in Chapter 15 of our free to download eBook on Advanced Circuit Driving Techniques.
When transmitting, the LiveU Solo HDMI sends packets of data over all connected interfaces to the Cloud server. The Cloud server then sends back rate control information to the LiveU Solo HDMI.
In real-time, the LiveU Solo HDMI uses algorithms to decide how to send the video to the server; such as bit-rate and resolution, and connections to use in order to reduce jitter, packet loss, latency and round trip delay.
At the Cloud server, the data packets are pieced back together to make up the video. The encoder will adjust which connection to use to send the data packets to ensure the highest consistent quality.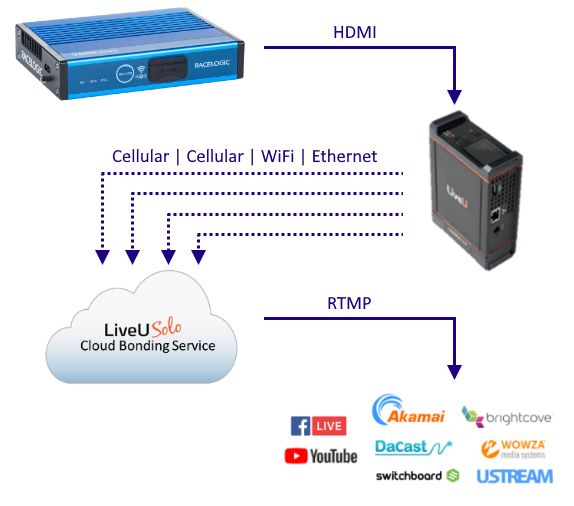 LiveU Solo uses a unique transmission technology (LRT™) that combines the bandwidths of multiple internet connections to deliver reliable live streams when connected to an HDMI enabled VBOX Video HD2.
Power is provided via an internal battery, but Racelogic can also supply a lead to hardwire a trickle charge, allowing a constant live stream regardless of if the vehicle is turned on. This is ideal for pitstop scenarios.
Once the system is setup then the live stream can be controlled via a computer or mobile device connected to the internet.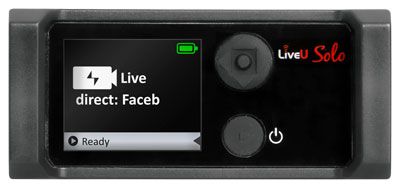 The Solo has an LCD display screen used for configuration, a joystick for navigating the screen and the Power button, which can also be used to start and stop live streaming.
It is possible to stream with one USB modem, but we recommend 2x USB modems bonded together using LiveU's LRT service.
For an even more robust solution, you can have up to four channels (2x USB, Wi-Fi + Ethernet), with an associated bonding subscription.
Due to user preferences and regional variances we do not supply a modem with the LiveU Solo, this will need to be arranged separately from a third party, but they are readily available.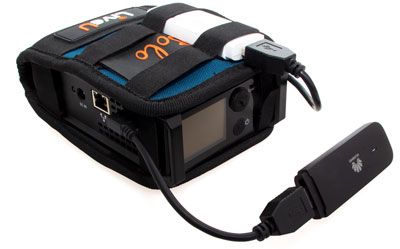 There are a variety of options for the telecom providers and services that can be used.