Video Split Software
The Video Split software enables you to easily extract a single lap or a section of interesting footage recorded by a VBOX so you can post just the interesting bits to social media.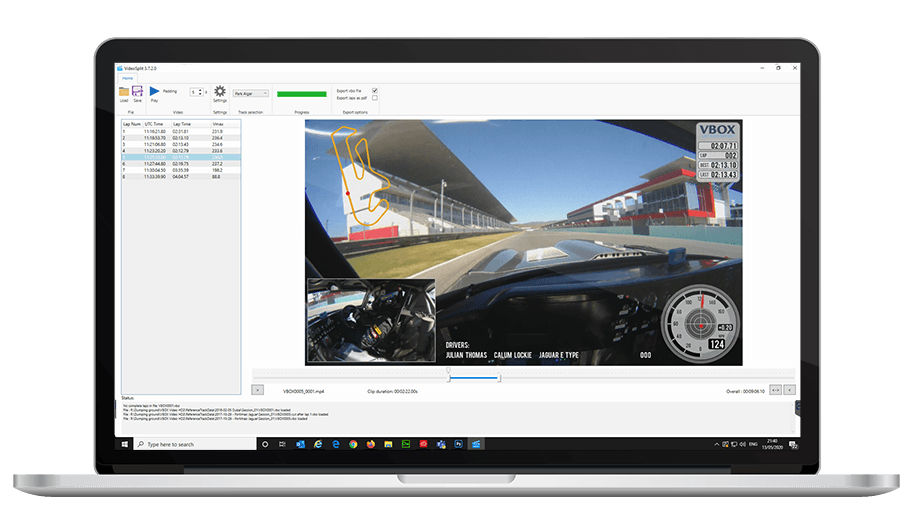 Features
Reduces File Size
Export just a single lap with the associated .vbo data without having to send the whole video and data file (often many GB).

Auto Track Locator
The track location and specific layout is automatically detected when the file is loaded.

Fastest Lap
The software is set to detect the fastest lap once you have imported the .vbo session data, but you can change that to any lap you want.
Ideal for Driver Experience Centres
You can add an intro video and automatically process multiple cards/USB sticks to save manual processing.
Demo Video
Watch a software demonstration (audio doesn't start until halfway through the video):