Video VBOX Lite
The established club racer's choice - Video VBOX Lite has a wealth of features at a budget price.
Dual SD camera recording
Real-time graphic overlay
Up to 8 CAN channels
Rugged plastic enclosure
Compatible with AiM dashboards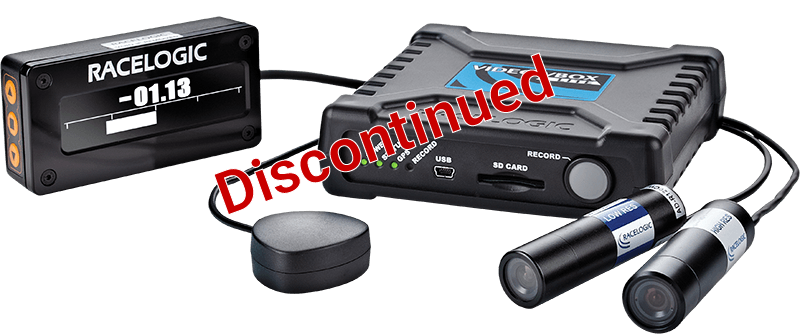 Features

2 Camera Inputs
580L and 420L bullet cameras, waterproof IP67

CAN Bus
Log up to 8 channels of vehicle CAN data, such as throttle angle, RPM, and brake pressure.

DVD Video Quality
720 x 576 at 25 frames per second PAL (default) or 720 x 480 at 30 frames per second NTSC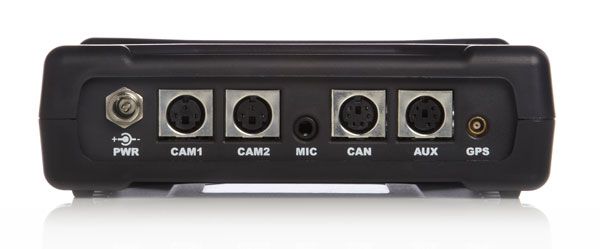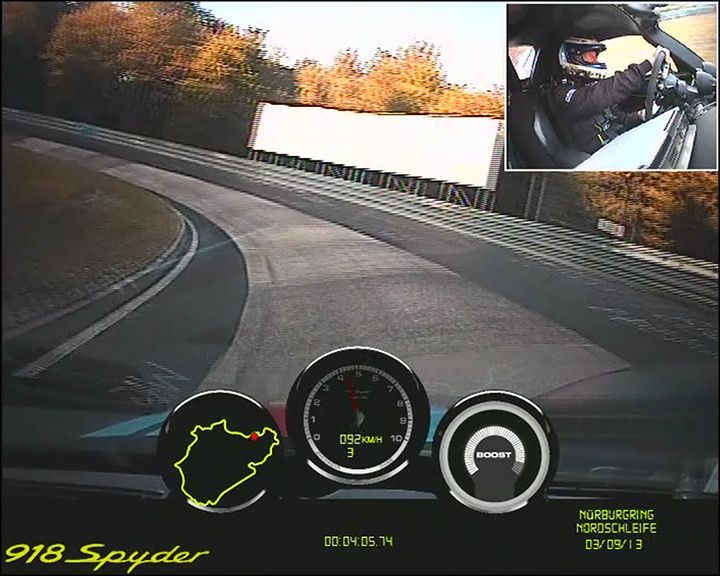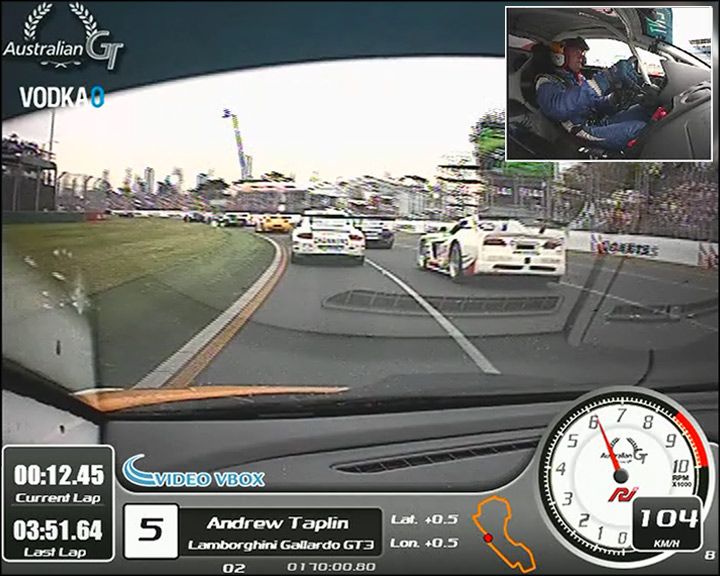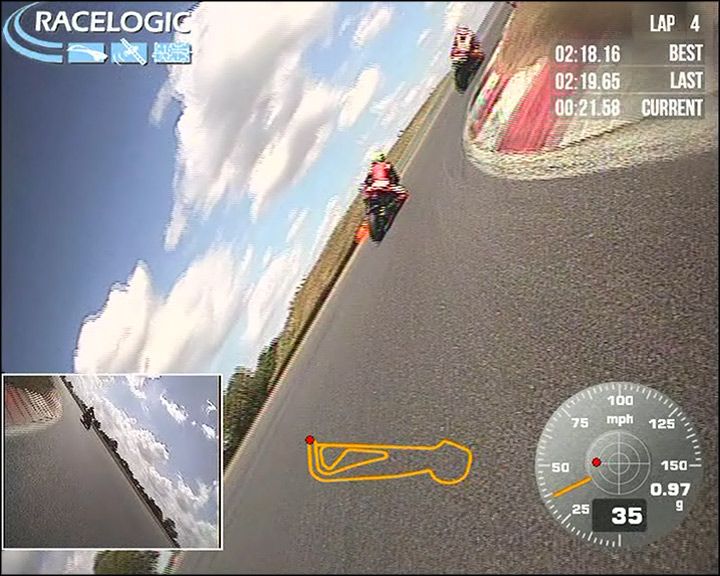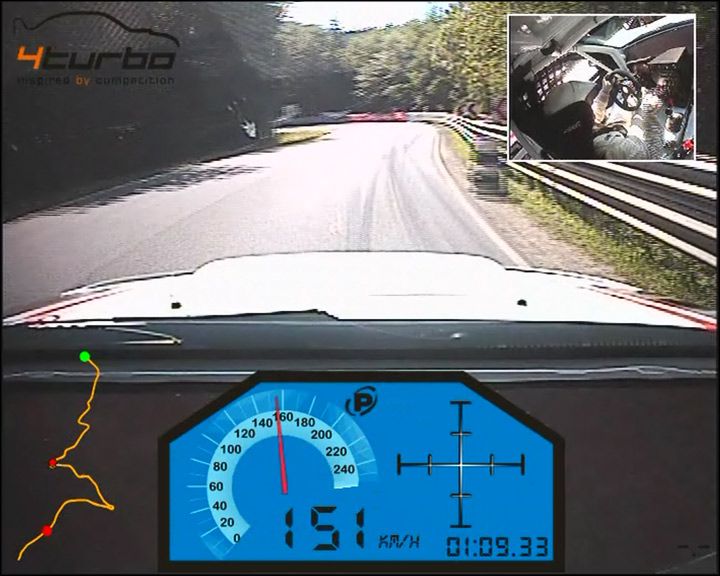 Real-time Graphic Overlay
RACELOGIC's range of in-car camera systems are fully synchronised and embed a real-time graphical overlay on your video, allowing you to instantly analyse your performance and pinpoint areas for improvement.
Powerful Analysis Software
Circuit Tools analysis software is aimed at drivers and is quick and simple to use. The software is designed to automate many tasks and present a driver with the information required to improve lap times.
Circuit Tools is now compatible with Windows, macOS and iOS devices.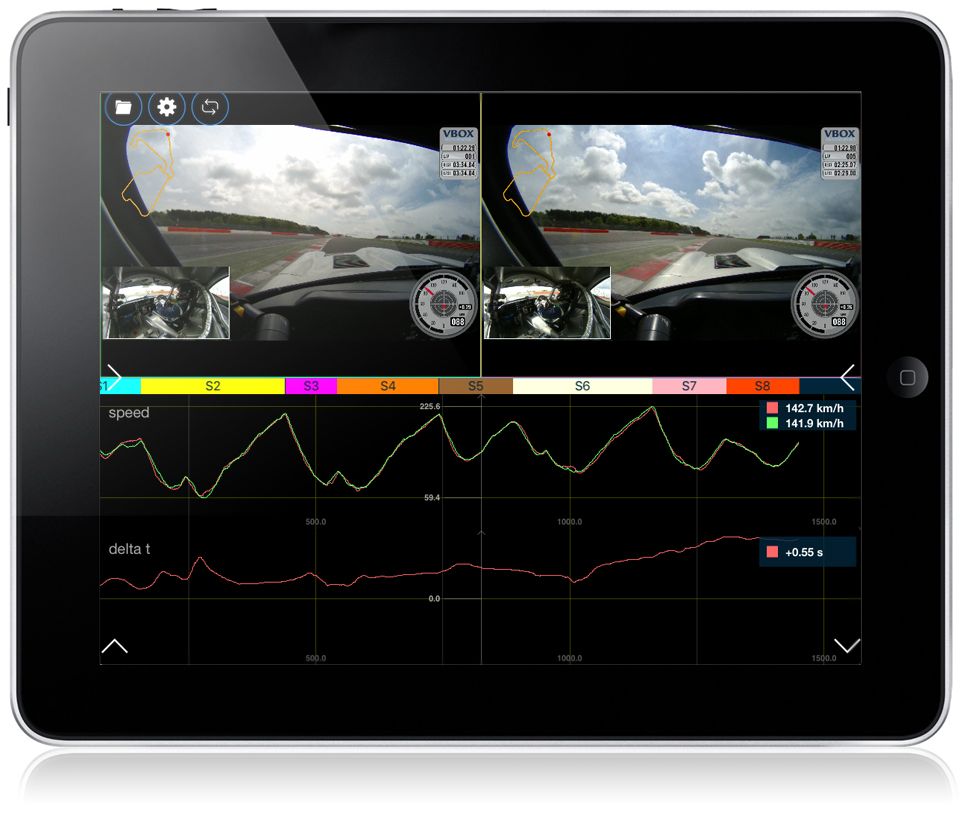 Would you like to try Circuit Tools at home?
Watch this video and download the accompanying video and data files for replay in Circuit Tools.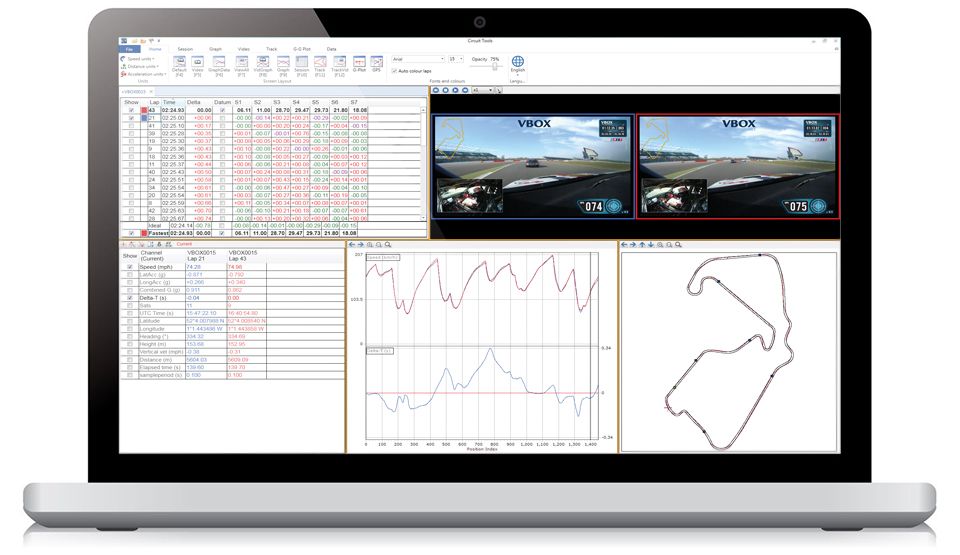 Multiple Sessions
Compare laps from different days, drivers or sessions
Lap Times
Clear lap and section times
Logged Channels
GPS and other key parameters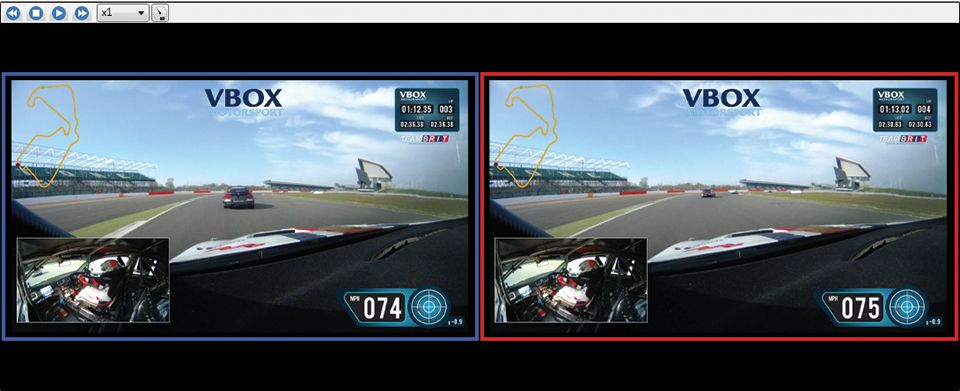 Data Synchronised 1080p Video
Real-time overlay for rapid analysis
Track Position
Shows your position on track and auto-detects the circuit used
Delta Time Trace
Pin-point areas for improvement
Intuitive Setup Software
Video VBOX Setup software allows you to create scenes from scratch or edit the default scenes provided, adding bar graphs, rotary gauges, text elements, pictures and track maps.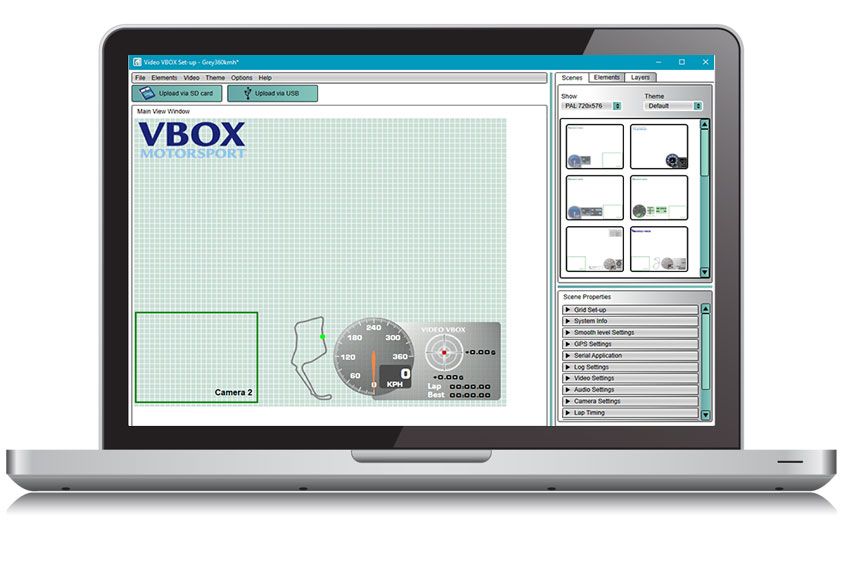 Logos and Images
PNG, GIF, JPEG image import
Track Maps
A large track map database. Scene design also possible with auto-track map.
Picture-in-picture camera
Default Scenes
Library of default scenes to get you going in seconds
Scene Properties
Change parameters such as log settings, video quality and CAN inputs
Total gauge design freedom
Gauges, text and bar graphs can be associated with any logged parameter
Predictive Lap Timing
Predictive Lap Timing gives you an invaluable insight into how your current lap time compares with your fastest lap time.
To achieve our unrivalled accuracy, we compare two different laps using GPS position rather than distance, 10 times a second. This means our lap time stays accurate, even if the driver takes a different line each lap.
The OLED display is available as an accessory or as part of a Video VBOX package.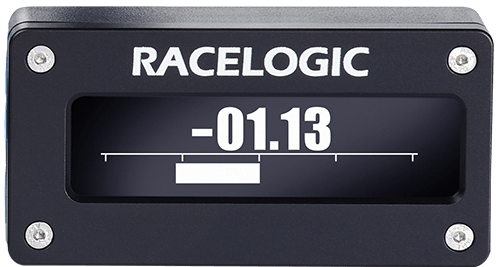 If you're running an AiM dashboard or logger, you can now record the CAN data directly from it into a Video VBOX Lite. All the AiM CAN channels have been incorporated into the VBOX CAN database.
A physical connection between the dash/logger and your Video VBOX Lite is made possible with the cable RLCAB145M, which connects directly to the AiM dashboard or the AiM Smartycam connection cable.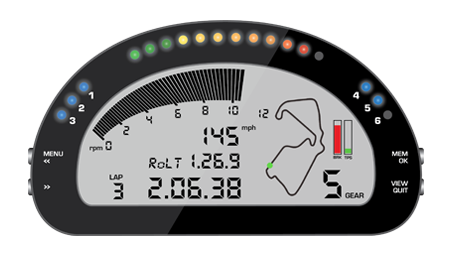 If you have a Video VBOX Lite with 1, 2, or 4 CAN channels we will supply an upgrade to 8 channels free of charge when you purchase this cable.
We have also created an AiM scene for your video overlay graphics.
Add-ons and Accessories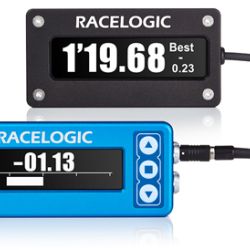 OLED Displays
The perfect addition to any Video VBOX setup allowing you to view lap times as you drive. The OLED display includes our revolutionary predictive lap timing function.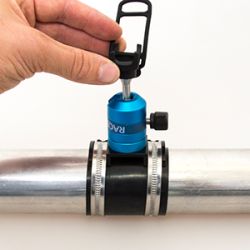 Roll Cage Mounts
Solid aluminium body connected to a curved mounting plate. Bolted to the bar via supplied jubilee or worm drive hose clips.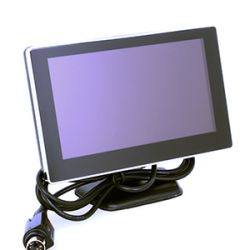 Preview Monitor
The 4.3" camera preview monitor is ideal for aligning camera angles and checking the output from the in-car cameras.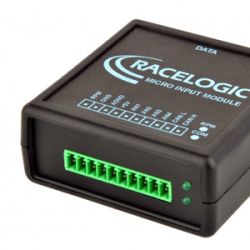 Micro Input Module
Should you wish to log vehicle signals from a car without a CAN Bus, the Micro Input Module allows you to record one frequency (RPM) and four analogue signals.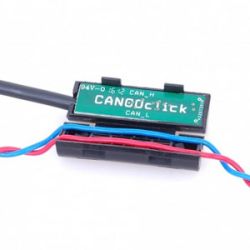 Clip-on CAN Bus Interface
For vehicles requiring a bare-wire CAN Bus connection, this neat item encloses the CAN-hi and CAN-lo cables without breaking into them, inductively reading the signals.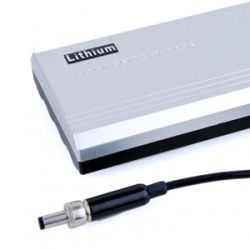 Battery Pack
The Li-Ion battery gives approximately five hours of power from a full charge.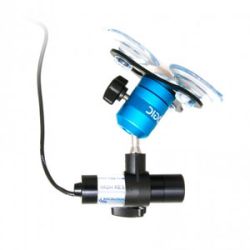 Spare Cameras
Hi-res and lo-res cameras are available as accessories, which is convenient if the Video VBOX is used in more than one vehicle.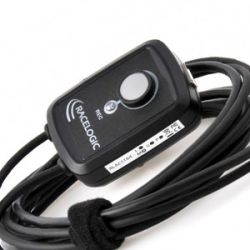 Start/Stop Logging Switch
If you need manual logging, the start/stop logging switch allows you to remotely operate the Video VBOX. Also available with a remote USB logging socket and OLED Display connection.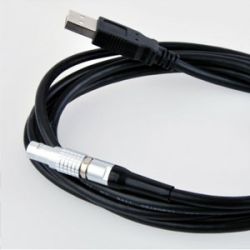 Cables
Various cables, e.g. for remote USB logging, camera extension, OBDII or CAN connection.