Lost your login details?
Receive a reminder to your registered email address when clicking on "Forgot Username/Password?" on the download pop up.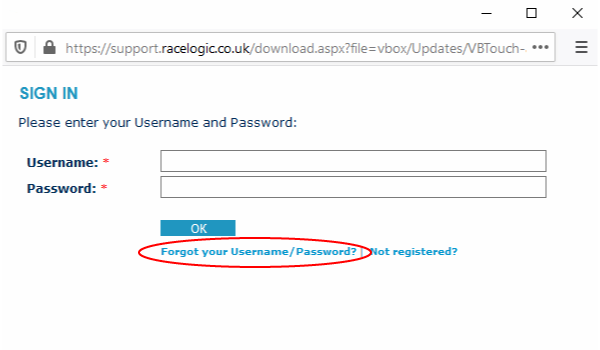 Why register your VBOX?
Download software/firmware updates straight from our website
Make your details instantly available to our Support Team in case you need any help
PerformanceBox and DriftBox users will be able to activate product features
After registering your unit you will be sent your USERNAME and PASSWORD or ACTIVATION CODE. Please keep these safe.
(Please register the data logging unit only. Serial numbers from peripherals like displays and modules will not be accepted.