VBOX Test Suite
VBOX Test Suite allows for a detailed examination of your VBOX data. An intuitive, user-friendly interface makes it accessible for all users from engineer to test driver.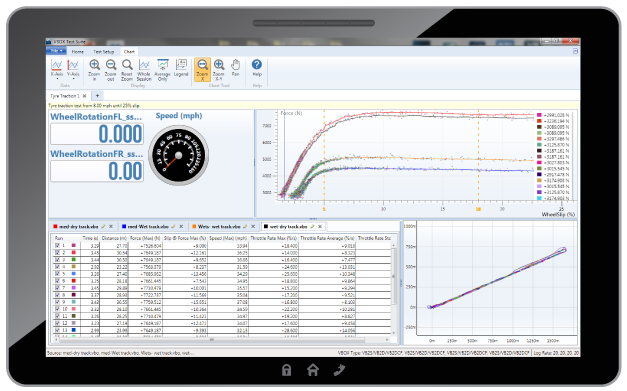 Features

Free to download
The software is free to download and updated regularly.

Live and post-test analysis
'Offline' mode for post-test analysis, or 'Online' mode, so you can see data in real-time.

Customizable
Customizable interface layouts to suit your needs; incorporate tables, charts and maps.

Map integration
Overlay a positional trace onto a satellite image to give you a better idea of conditions and terrain.
Easy to use
Easily create charts, tables and reports to get the most out of the collected data.

Simultaneous playback
Play multiple VBOX Video files at the same to compare sessions and drivers.
Screen Recording
Record the screen when viewing data in real-time for playback later.

Export to .KML
Save as a .KML file to upload to Google Earth to further analyse environment and terrain.
Plugins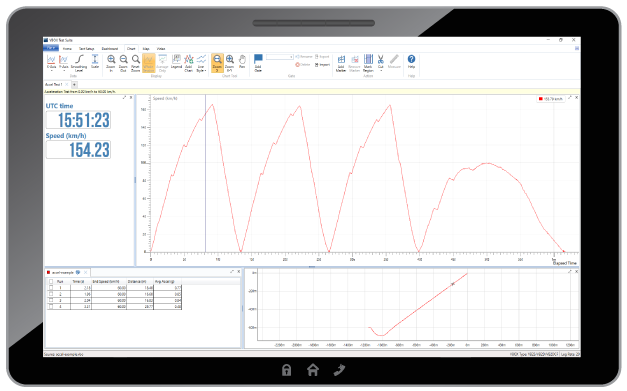 Performance Test
VBOX Test Suite (VTS) makes the analysis of vehicle acceleration and deceleration test data quick and clear. The Performance Test plugin enables you to set your own start and finish conditions or choose from a range of pre-set regulation speed and distance parameters, making it easy to begin testing.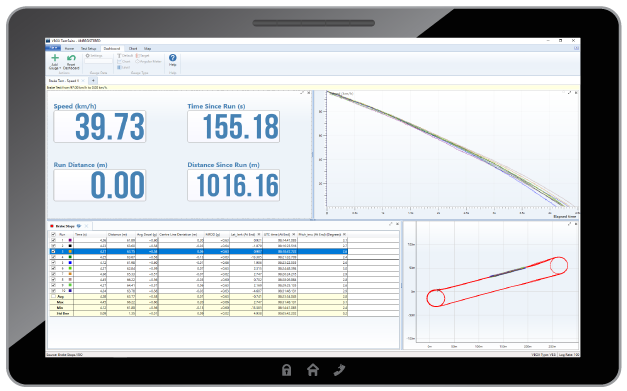 Brake Test
The brake test plugin is configured to produce results based on speed to speed parameters; or by a variety of alternative inputs - such as trigger, brake pressure or position values. Tests can be run within a tightly defined set of criteria, such as between temperature ranges.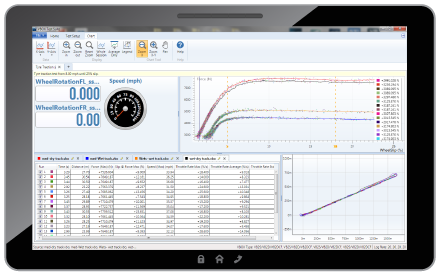 Tyre Testing
VBTS allows you to easily obtain results for both longitudinal and lateral aquaplane applications, and gain a greater understanding of the characteristics and behaviour of the tyres under test.