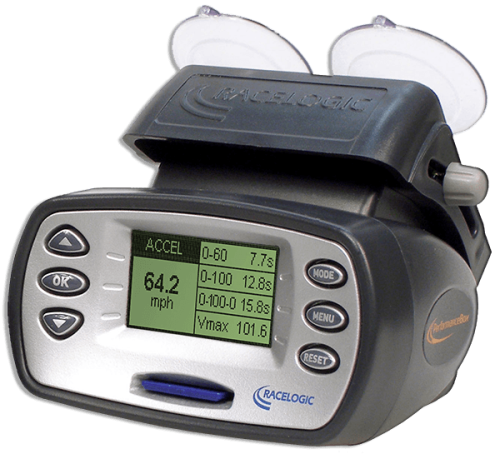 Features

6 Operation Modes
Choose between lap timing, performance, predictive lap timing, speed display and input module display mode.

Inbuilt GPS Antenna
PerformanceBox contains a high-performance 10 Hz GPS engine and integrated antenna, providing a wealth of information.

SD Card Logging
All parameters are logged to an SD memory card ten times per second for later review and comparison.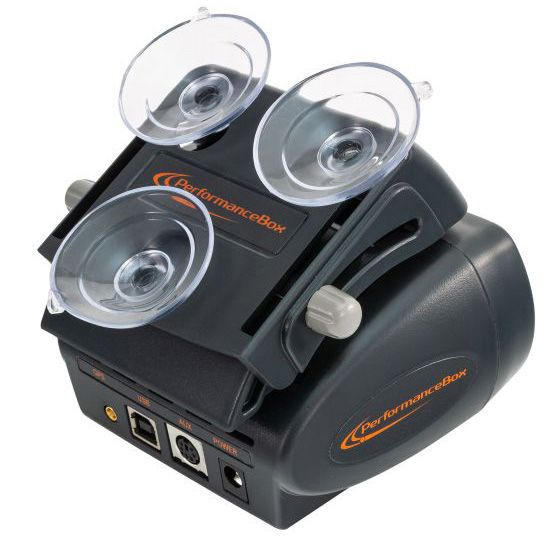 Rugged Enclosure
PerformanceBox has a rugged plastic enclosure and suction mounting adjustable for windscreen angles of 30 to 55 degrees.

RPM Logging
RPM and up to 4 analogue signal logging available when connected to a Micro Input Module.
Modes
PerformanceBox allows you to measure G-forces, speed, lap & split times, 0-60, braking distance and many more.
The new Predictive Lap Timing function (live comparison to best lap) gives you instant feedback on your driving and helps you to find valuable improvements in your times.
The operation is split up into six modes.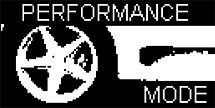 Performance Mode
Acceleration: 0-60, 0-100. Displays: time, g-force
Braking: 60-0, 100-0. Displays: time, distance, g-force
Distance: 60', ¼ mile, ½ mile, 1 mile. Displays: time, trap speed
Live G-Meter: acceleration, deceleration, cornering g-forces, with max-G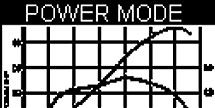 Power Mode
Wheel HP Calculation: Enter your vehicle's weight and run an acceleration to estimate wheel horsepower.
Flywheel HP Calculation: Perform a coast-down test to measure drag, and the PerformanceBox will calculate HP at the flywheel.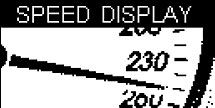 Speed Display
Speed: PerformanceBox also works as a highly accurate digital speedometer with compass, a handy feature for street driving.
Accurate GPS speed can be used to calibrate a vehicle's speed readout.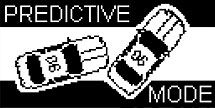 Predictive Mode
Predictive mode enables you to graphically view your predicted lap time.
Predictive lap timing works by saving your position around a circuit, every second. If the current lap is the fastest so far, then this positional data is saved as a reference.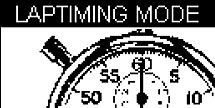 Lap Timing Mode
Lap Time: Displays current lap, last lap, best lap.
Split Times: Displays split time or speed at a split point.
Virtual Start/Finish/Split Lines: Using GPS, there is no need for an external beacon or transmitter. Split lines can be easily saved and transferred.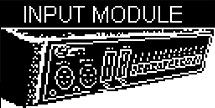 Input Mode
This screen provides the ability to configure the input channels of a connected Micro Input Module and view the data on each of the input module channels.
A Micro Input Module allows 4 analogue and 1 digital (RPM) inputs.
Powerful Analysis Software
VBOX Test Suite
VBOX Test Suite makes the analysis of vehicle acceleration and deceleration test data quick and clear.
The Performance Test plugin enables you to set your own start and finish conditions or choose from a range of pre-set regulation speed and distance parameters, making it easy to begin testing.
The plugin provides accurate data in real-time or as a comprehensive report at the end of the test procedure.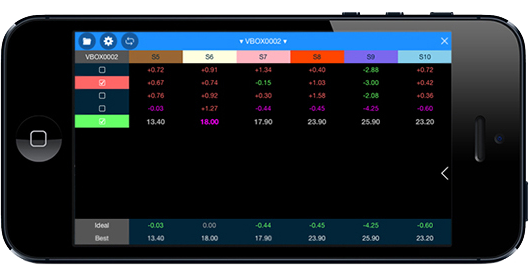 Circuit Tools
Circuit Tools is designed by racing drivers for racing drivers, with none of the complexity normally associated with data analysis software.
The software will automate many tasks and give you all the information required to improve lap times.
Circuit Tools is now compatible with Windows, macOS and iOS devices.
Add-ons and Accessories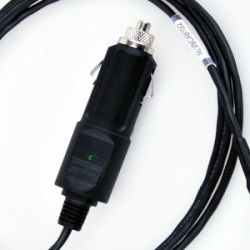 In-car power supply
2 m power cable for connection to in-car 12 V auxiliary socket.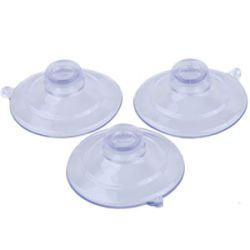 Replacement Suction Cups
A set of 3 suction cups for the PerformanceBox mounting cradle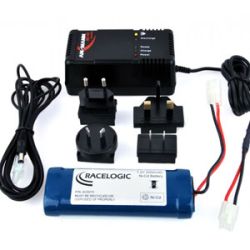 Battery Pack
The battery pack gives approximately eight hours of power from a full charge.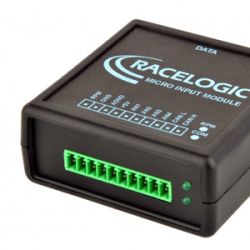 Micro Input Module
The module allows you to record one frequency (RPM) and four analogue signals.