Video VBOX Setup Software
Video VBOX Setup software allows you to create scenes from scratch or edit the default scenes provided, adding bar graphs, rotary gauges, text elements, pictures and track maps.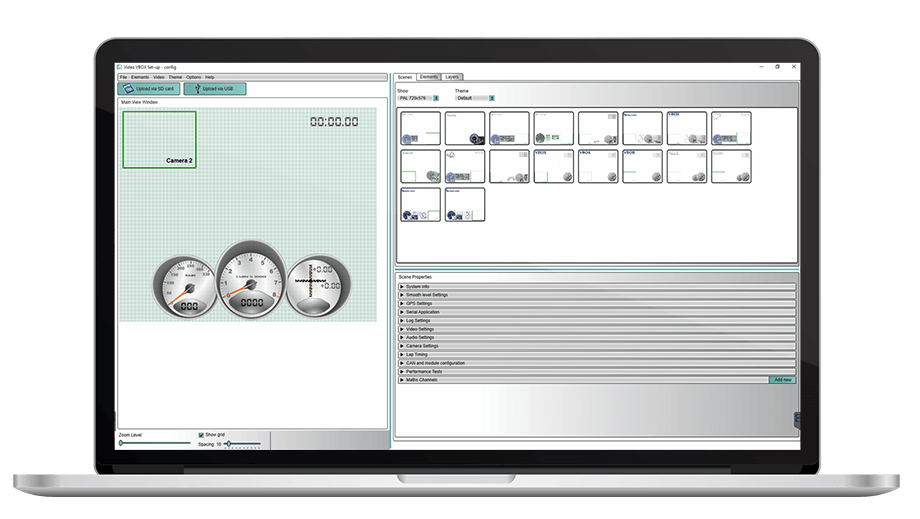 Features
Full WYSIWYG editor
The 'What You See Is What You Get' user interface allows you to view the created scene exactly as they would appear on the video.

Auto Track Map
Searches the track map database and automatically loads a circuit map and start/finish line based on your current GPS co-ordinates.
Image Import
Add logos and other images in .jpg, .png, .gif or .bmp image formats.

Lap Timing Feature
Display lap and split times (BEST, CURRENT, LAST) to your video scene.

Assign Any Logged Parameter
Gauges, text and bar graphs can be associated with any logged parameter

Free Download
You can download Video VBOX Setup software for free from our website.

Total gauge & needle design freedom
Use a preconfigured gauge or design all gauge elements from scratch

Free Scene Files
You can download complete manufacturer specific scenes from our
free library
and edit them as you wish.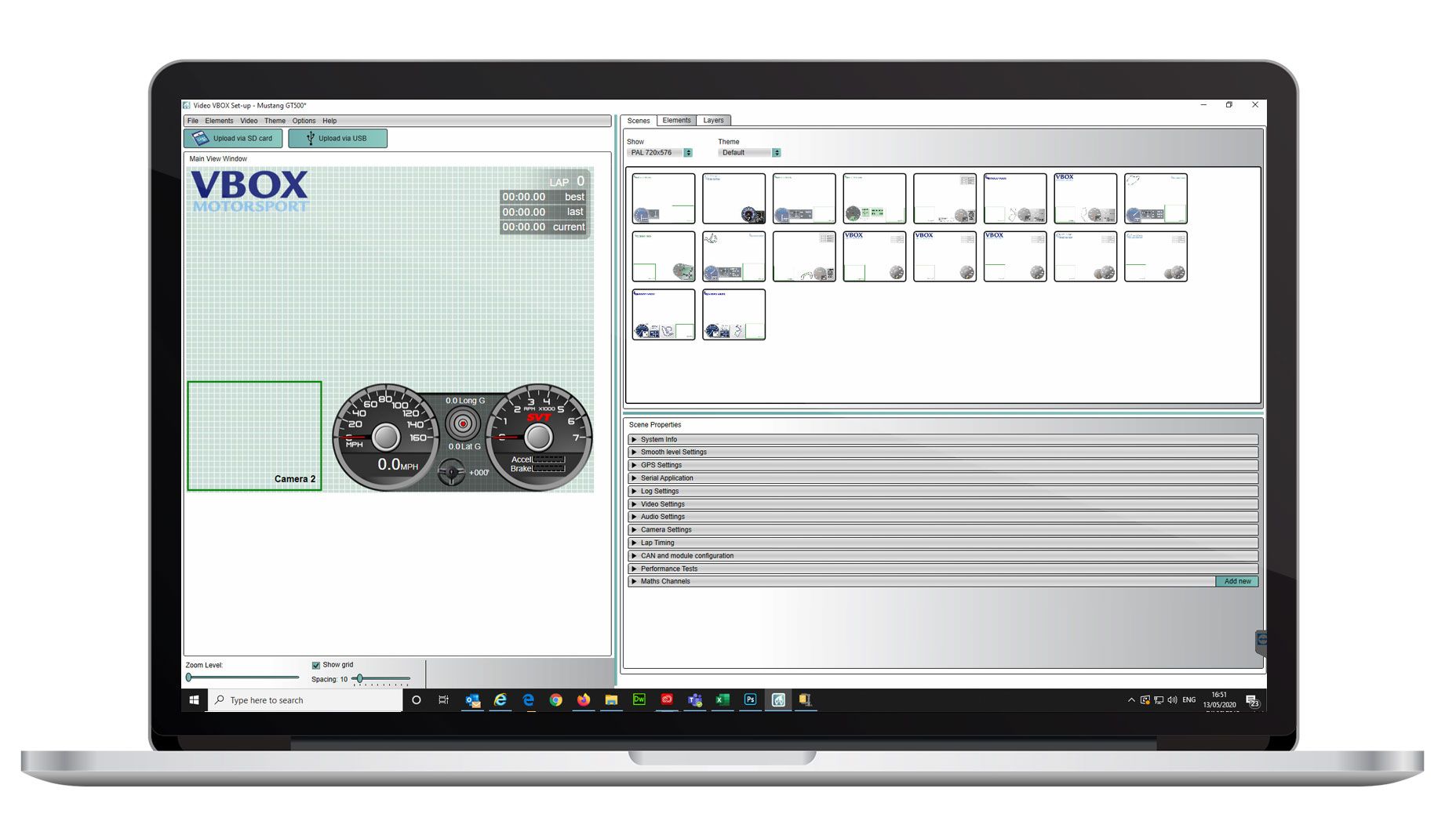 2) Modifying an existing scene
3) How to add a Bar Graph
5) Displaying RPM using Vehicle CAN
6) Creating a Math Channel