Free HD2 Scene Files
There are two ways to create a graphical overlay file (scene file) for your HD2 video footage.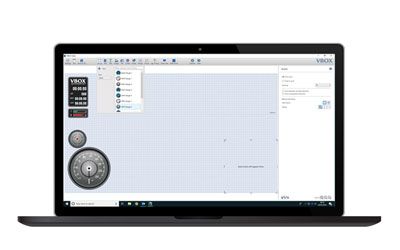 1) VBOX Video HD2 Setup Software
VBOX Video HD2 Setup Software allows you to adjust settings and configure the graphic overlays you wish to use on your videos. To help get you started, a range of graphics are pre-loaded into the software and a library of manufacturer specific scene files are available to download below.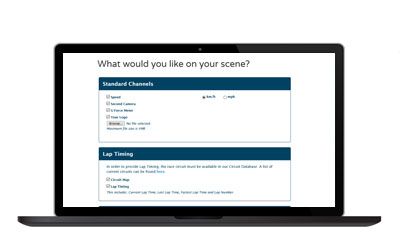 2) Online Scene Wizard
If you would like to create a simplistic scene without using HD2 Setup Software, you can use our Online Scene Wizard to create it. Simply choose from a selection of template designs containing a number of standard channels. You can select specific car parameters from our CAN database and also add your own logo.
Video VBOX HD2 Scene Library
Continuously expanding library of manufacturer specific graphic overlay files (scenes).
The CAN database is built into the HD2 setup software, allowing you to easily assign CAN parameters to elements within each scene. If your model is not listed in the database we are afraid we do not have the relevant CAN channels to support that particular scene
Looking for scene files for Video VBOX Lite, Video VBOX Pro or Video VBOX Waterproof?